RDS and Montreal Canadiens Announce 12-Year Regional Broadcast Rights Deal
Communiqué
vendredi, 20 déc. 2013. 18:00
lundi, 5 juin 2023. 13:46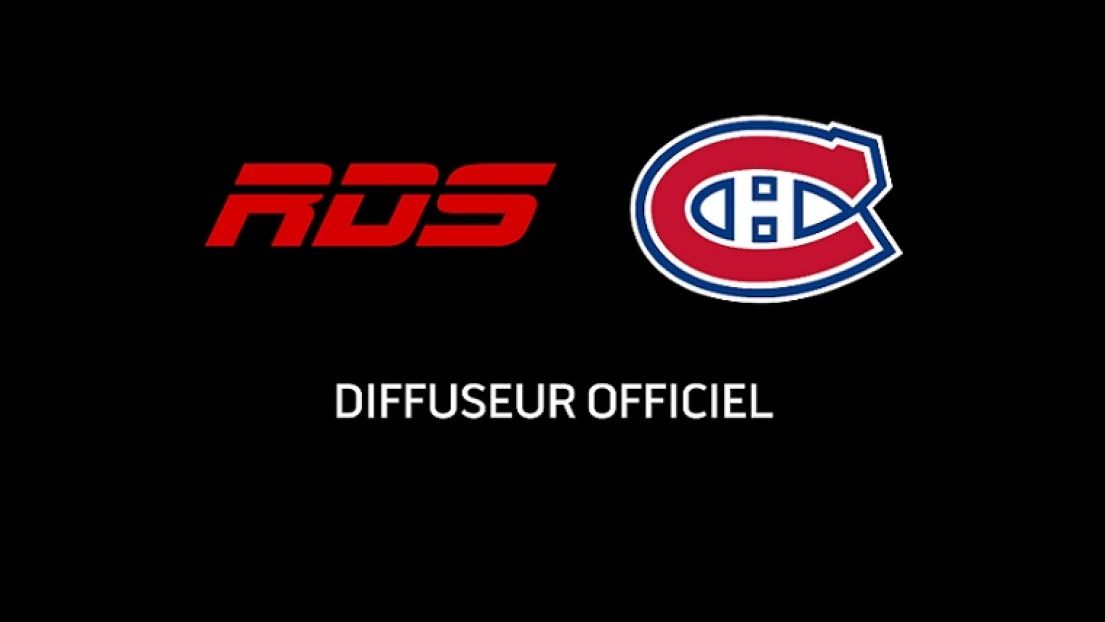 RDS and Montreal Canadiens Announce 12-Year Regional Broadcast Rights Deal
To tweet this release: http://bit.ly/1gLuFeJ
MONTRÉAL (December 20, 2013) – RDS and the Montreal Canadiens announced today they have reached a new 12-year regional broadcast rights agreement that will make RDS the official broadcaster of the Montreal Canadiens through the 2025-2026 season. As part of the agreement, RDS' parent company Bell also retains naming rights to the Bell Centre through 2028. Financial terms of the deal were not disclosed.
The new agreement includes broadcast rights for 60 regular-season games as well as additional pre-season games each season in the team's designated broadcast region.
"Montreal Canadiens games have been a cornerstone of RDS programming for the past two decades and our commitment to covering the team and the league has never been stronger," said Gerry Frappier, President of RDS. "This agreement with the Canadiens is a testament to the great spirit of partnership we have built with the team over the years, and to the industry-leading coverage our world-class broadcast team delivers on a daily basis."
"We are very proud to extend our long time partnership with RDS and Bell Media for the forthcoming future. For many years the Canadiens, Bell, and RDS have enjoyed a successful working relationship and we definitely feel that it will continue to be beneficial to all parties involved and to all Montreal Canadiens fans. Le Réseau des Sports (RDS) is a broadcasting leader in sports television in the province of Québec and we are convinced that this agreement will further strengthen its position. We are also pleased to announce that the building's naming rights has also been re-conducted and the home of the Montreal Canadiens will continue to be known as the Bell Centre for years to come," said Kevin Gilmore, COO of the Montreal Canadiens.
"As a proud partner of the Bell Centre since 2002, Bell is delighted to move forward today as sponsor of Montréal's hockey shrine for at least the next 15 years," said Martine Turcotte, Bell's Vice Chair, Québec. "The Bell Centre is a highly visible symbol of our commitment both to the city that has been Bell's home since our founding 133 years ago and to the legendary Montreal Canadiens hockey club."
RDS has been broadcasting Montreal Canadiens games since 1992, and became the official broadcaster in 2002.
About RDS
Le Réseau des sports (RDS) is a French-language sports network offering a comprehensive, world-class programming line-up. Since its inception in 1989, RDS has developed an unparalleled programming grid featuring major events and properties that has included broadcast rights to the Montreal Canadiens and other NHL hockey games, the Stanley Cup playoffs and finals, MLS and Montreal Impact, CFL and NFL football, the Grey Cup and the Super Bowl, Tour de France, F1 and NASCAR racing, MLB baseball including the World Series, over 30 PGA Tour golf tournaments (including 4 Majors), ATP tennis and all Grand Slams, FIFA World Cup from 2015 to 2022, Euro 2016, Barclays Premier League as well as the IIHF World Junior Hockey Championship, Skate Canada and Canada Cup of curling. RDS is a division of Bell Media, which is part of BCE Inc. (TSX, NYSE: BCE), Canada's largest communications company. For more details on RDS, please visit RDS.ca.
- 30 -
For More Information:
For RDS:
Renee Rouse, (c) 416.428.4807 or renee.rouse@bellmedia.ca
For Montreal Canadiens:
Donald Beauchamp, (c) 514.231.0955 or dbeauchamp@canadiens.com